Cooper - A nossa cooperativa -
 decided to make a Comics Magazine to clarify better it's concept to it's costumers and employees.
The main idea was to talk about cooperativism in a light but not childish way.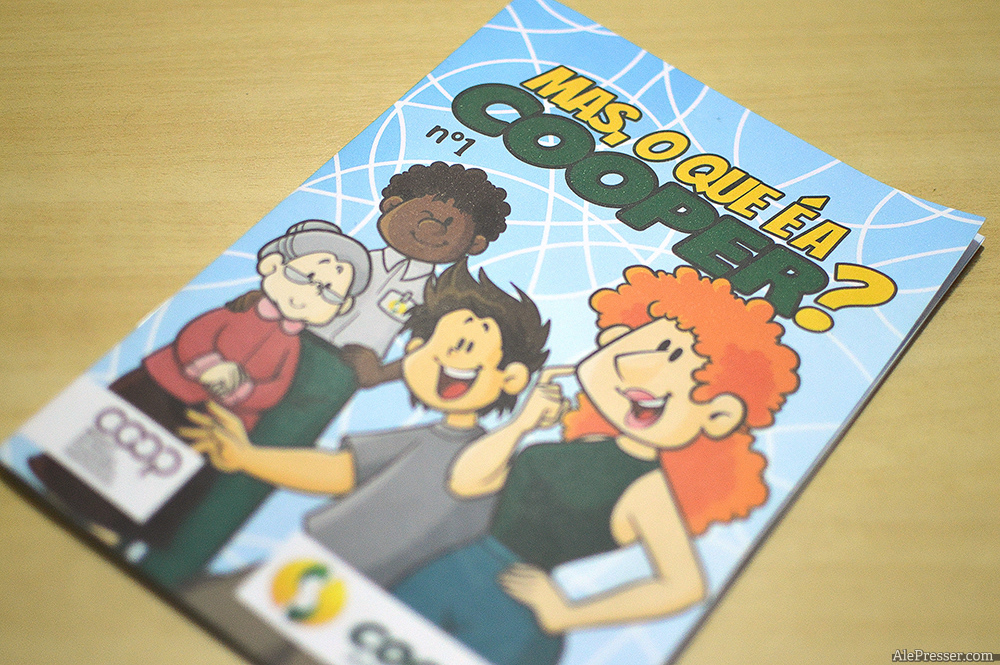 The magazine was a job from the brazilian Advertising Agency "Free", from Blumenau/SC, whose contacted me.
It was launched in 2017 february with the employees, and then after that with all the costumers and clients.
The magazine has a 6 page narrative about the moving of a small family to the Cooper's headquartes nearby neighborhood.
Ate the end, it show 4 cooperativism themed games.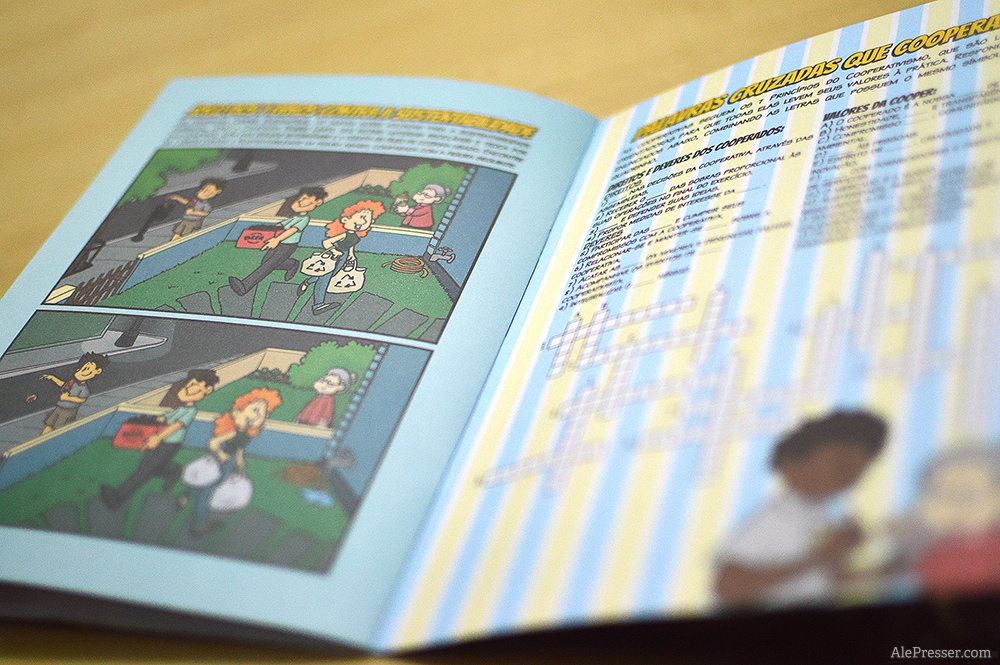 All the illustrations were made in Adobe Photoshop, and the final magazine was made with Adobe Illustrator and Indesign, by me.
You can check some of the making of the project below.