iAgente Technology 
asked me to join them in the creation of the new graphic visual for the company. The idea was to use some colorfull doodles, hand made, in all the visual communication.
The first batch was all hand made, colored with Copic Markers and texturized paper.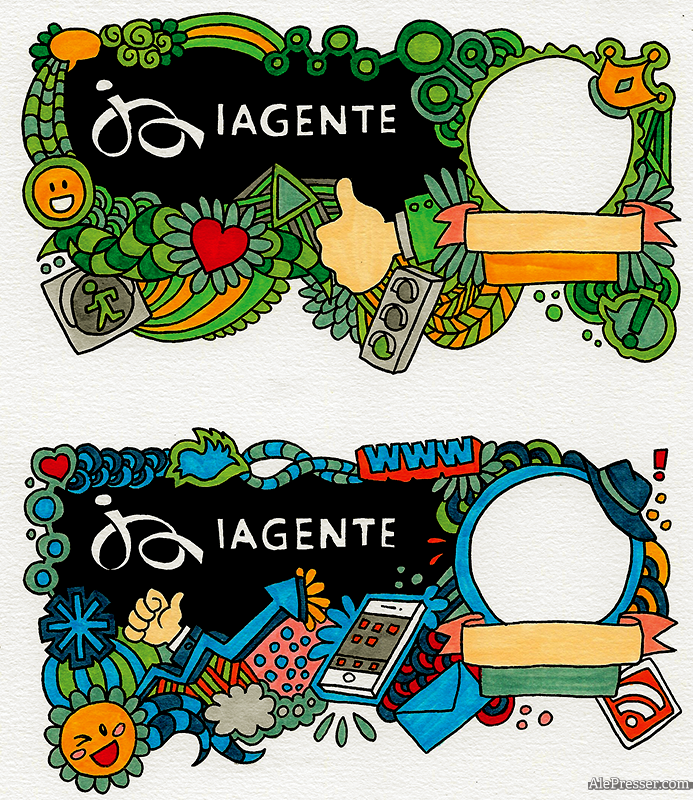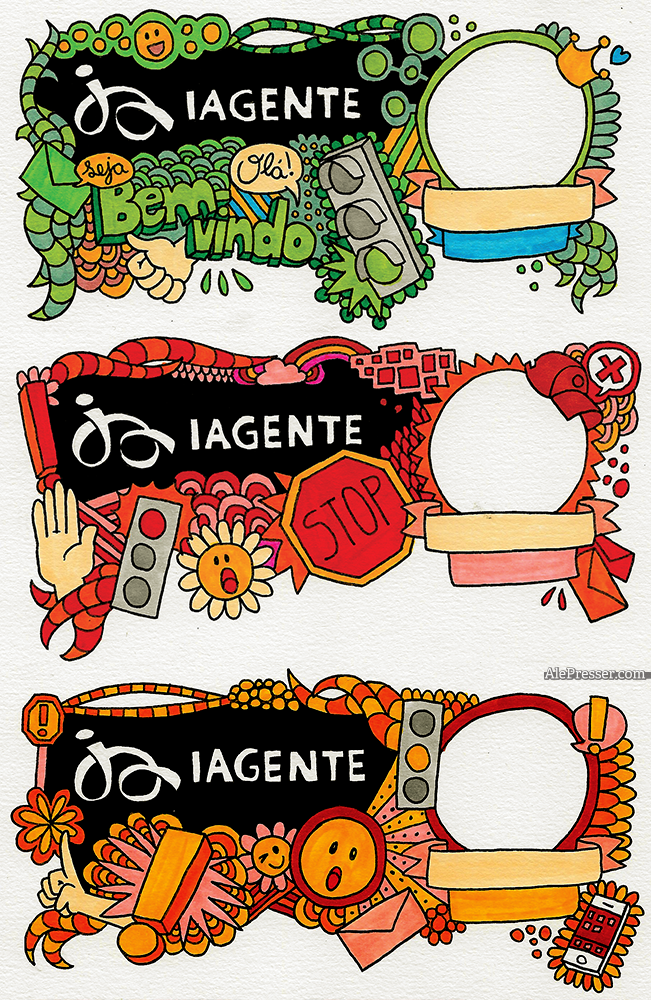 The second batch ended up being digitally made - in vector, using Adobe Illustrator.